Past Projects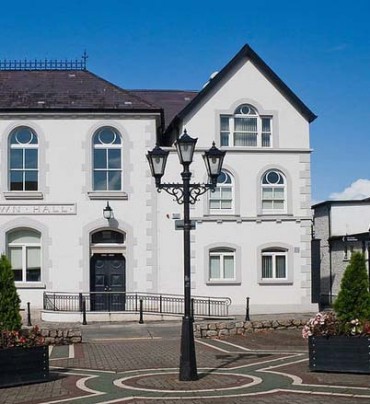 Carlow Town Hall for Carlow County Council
Complete Restoration of sliding sash windows which were 2 over 2 design sills were replaced, box ends and mid-rails.
New pullies were fitted, included draught proofing with new staff bead which the same moulding was duplicated so as to match the original profile, new wooded parting bead, complete paint stripping and re-decorating counterbalanced one-stop-shop with lead weights and new sash cords.
Edna O Brien Listed Building (Author), Tuamgreany, Co Clare
Complete restoration of sliding sash windows which were 6 over 6 designs. We had to rebuild most of the windows including fragile bay windows and replaced a lot of rotten wood, we used salvaged glass from previous restorations to replace any broken glass
We then deglazed and putty glazed all panes, draught-proofed all windows. We manufactured new skirting boards to the exact specifications using new tooling techniques to match the existing profile of the skirting boards.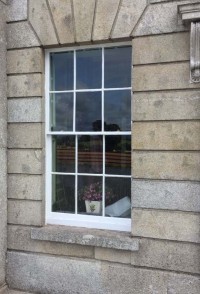 Bennekerry House, Carlow
Complete restoration of sliding sash windows which were designed in shop, sills were inspected and had to be replaced alongside box ends, mid-rails and new pullies.
We also draught-proofed any susceptible areas using a staff bead and parting bead, all to match original profiles. We then completed a full paint stripping followed by paint and re-decoration: primed x 2 coats, undercoat x 2, and topcoat x2. We added putty to all the windows, replaced any broken glass with salvaged glass, reclaimed from previous restorations, adding new cords and lastly counterbalancing with lead.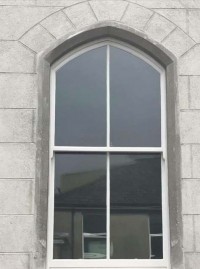 Magdalen Convent Galway
We were asked to fabricate and install new steel windows, triple glazed as the leaded glass was made bespoke in France to match existing leaded work in convents and churches. The frames were powder coated and glazed with an Arbisol glazing compound. The building is now a refuge centre for women and their children.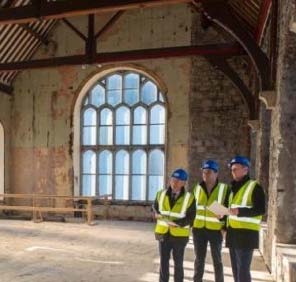 Windel Building University College Cork
Complete restoration work of 180 years old arched cast iron pivot windows. We fabricated new W20 Crittall Arched pivot windows to match existing cast iron windows and also fabricated Arched Stainless steel 316 windows to fit into the surrounding stone.
We did a full restoration of the hardwood doors.
Total number of windows - 394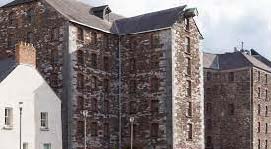 Tyndall Institute University College Cork
The project was to fabricate new thermally broken Schucco windows for the complete building including complex pyramid roof windows and skylights: all double glazed and powder coated.
This project has recently been completed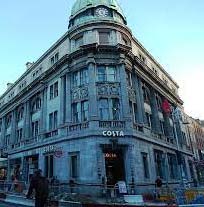 Morrison Chambers Building Nassau Street
Complete restoration of all the windows to be double-glazed with heritage double glazing, draught-proofing, decorated with additional double glazed fire-resistant glass with curved double glazing on all windows on the west-facing corner.
The project is ongoing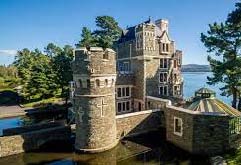 A Culu Castle, Kerry
We did extensive Draught proofing on this project including new ironmongery and glass replacement on windows and doors which were all handmade oak joinery.
All the windows and doors were removed and serviced and then altered slightly to get them back to new with ease, we stained all wood with 4 coats to match the original joinery.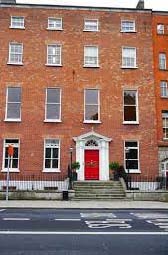 Loreto College St Stevens Green Dublin
A complete restoration of front-facing façade sliding sash windows: we removed rot and then spliced new wood.
We finished a complete reglazing and decoration including new ironmongery.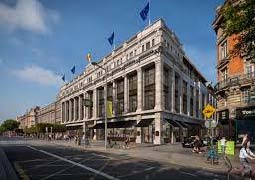 Clery's O Connell Street Dublin
Phase 1
The Removal of 11.5 laminated shopfronts from historical Bronze metal frames, and repaired the works to new bronze metal frames.
Phase 2 will entail the complete restoration works to timber and steel windows.
---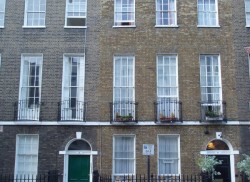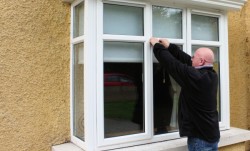 Nationwide Window Upgrades: Double, Triple and Secondary Glazing, New Sliding Sash Windows, New Windows and Window Repairs throughout Ireland: Dublin, Kildare, Meath, Laois, Carlow, Tipperary, Offaly, Antrim, Armagh, Cavan, Clare, Cork, Derry, Donegal, Down, Fermanagh, Galway, Kerry, Leitrim, Limerick, Longford, Louth, Kilkenny, Mayo, Monaghan, Roscommon, Sligo, Tyrone, Wexford, Waterford, Westmeath and Wicklow